When the winter season hit, plumbing problems arise in the masses. A large percentage of homeowner insurance claims pertaining to damages caused by freezing and water disasters caused by the cold.
Therefore, it's extremely important to understand the importance of preparing yourself for the winter to reduce the possibility of plumbing problems that could cost you an arm and leg this holiday season.
Let's plan together this season with our guide/tips to help you get through.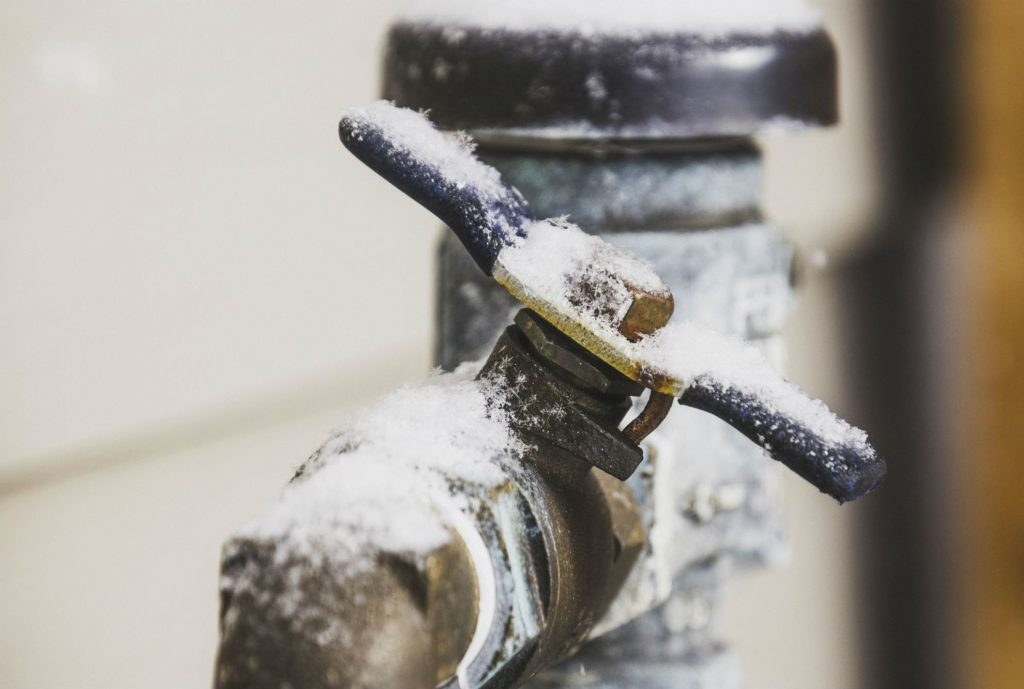 TALKING LEAKS
When it comes to home pipes, nothing is quite more troublesome than leaks. A leak can start out so un-noticeable, but given a solid month turns into a nightmare. Within that time, however, major damage can occur to your furniture, carpet, and valuables.
Where this is prevalent for the winter is that leaks are even more damaging because of the change of them freezing. When ice forms inside your pipes, the ruptures could potentially become bigger and costlier to your wallet. So leak maintenance and prevention are crucial to ensure you survive the winter.
Check the piping around the following important areas:
1. Sinks
Check underneath your cabinet to your sinks, usually, if there is a smell or dampness– it usually means you've sprung a leak. To ensure this doesn't occur– check all your sinks every few months.
2. Toilets
It shouldn't be hard to see if your toilet sprung a leak– if water on the bathroom floor to the side or behind the toilet starts to form, it's time to check the pipes.
3. Showers
Shower stalls tend to be good at containing water, and are less messy when it comes to tubs. Check your basement for evidence of leakage from your shower pipes.
4. Tubs
After a long time, these too can take their toll. If you have an old-fashioned clawfoot tub and you see the water underneath, check the outgoing pipes for signs of leaks.
Tip: Your pipes are less likely to leak if they're insulated, but this won't rule out the problem entirely. If you notice signs of leakage despite insulation, feel around the pipes to see if there's dampness present. Few plumbing issues are as costly as leaks, which makes it crucial to stop them before they get out of hand.
GET INSULATED
Depending on how cold it gets in your house, frozen pipes could be an issue. If there is one wintery problem insulation prevents, it's frozen pipes. So it's wise to make sure you follow these steps to prevent them.
Pipes in your basement or crawlspaces. Ask yourself, are they insulated? If not, have them wrapped with insulation to keep warm for the coming cold.
Exposed Pipes. If you can see the metal of a water pipe, it's time to wrap that bad boy with insulation. This can be found in strange places in the basement or your garage.
Faucet Drip. Allow your faucet to trickle during the coldest weeks of winter, especially if you leave home. Running water through the pipe– even at a trickle, can help prevent pipes from freezing
Insulation is a very inexpensive preventive measure against what could otherwise be a costly winter problem. Some of the home's more accessible pipes may not too difficult to wrap,. But an insulation job is best handled by licensed plumbing professionals like the team at Sabtech Plumbing.
CHECK YOUR WATER HEATER
Your water heater should be checked every year, as it's possible for buildup and corrosion to happen due to the vulnerability of rust. When this happens, there is a chance that it can crack causing leaks. This can weaken the flow of hot water in your house, leaving you uncomfortable in the winter when you are on a short supply of warm water. Have a plumber annually inspect, and perform any maintenance.
CHECK THE SUMP PUMP
Located underneath basements and crawlspaces. This device prevents pooling water. They are usually contained within a put where water is drained. Under a circular lid through which the water pipes travel. Open this lid, and inspect for signs of build-up or flow issues. Any signs of trouble should be reported to your plumbing professionals at Sabtech Plumbing, which can do the inspection and maintenance for you!
SPRINKLER SYSTEM
If you have a type of irrigation system, the last thing you'd want is to shut it off and forget about it– leaving it vulnerable for the winter. The pipes that supply your sprinklers with water can freeze during the cold months. If one of them unfortunately bursts– it could be costly. Therefore, before you turn off those sprinkler systems make sure no water is left collected in the sprinklers and pipes by draining them.
KNOW WHERE YOUR MAIN WATER SOURCE IS
In the event of a terrible emergency. It's good to know exactly where your main water source comes from. Water mains are usually found inside of the home nearest to the street in the basement, where there's less of a change of freezing. If you have trouble finding it, having a team at Sabtech Plumbing can surely find it for you!
Hopefully, you'll never need to resort to this measure, but just in case you do, make sure your valves are accessible by hand and not obscured by any objects. Shutting off the water main as quickly as possible could end up sparing your house from flooding and even costly damage restoration. But keep in mind that is the last resort.
Sometimes problems can still occur, despite your best effort and knowledge. We've been in the business for a long time, which means we've seen a lot of winters. When it comes to winter plumbing problems that are hard to fix, the team at Sabtech Plumbing can be at your house with 24/7 Emergency Plumbing. Contact us Today!